Accessorize With A Crochet Snowball
Dress up any crochet accessory or load up your Christmas tree with these adorable, three dimensional snowball motifs. There is so much cuteness wrapped up in this little crochet bundles. And, making them is so simple you can end up with an entire basket full of them in no time. (Scroll down for the full pattern directions)
Any way I can include bean stitches into my work I take full advantage! The construction of this motif is so simple — the snowball puffs as you work the second round.
In only two rounds the piece is complete and 3-dimensional.
I like to use these little, adorable puffs in place of buttons on crochet hats. They show up really well on my This Way, That Way Hat.
If you imagine any other uses for these snowballs, please share your ideas in the comments below.
The full free motif is provided below. An ad-free PDF version of the Snowball Motif pattern is included with the This Way, That Way Hat, which is available for you to purchase, download, and print out.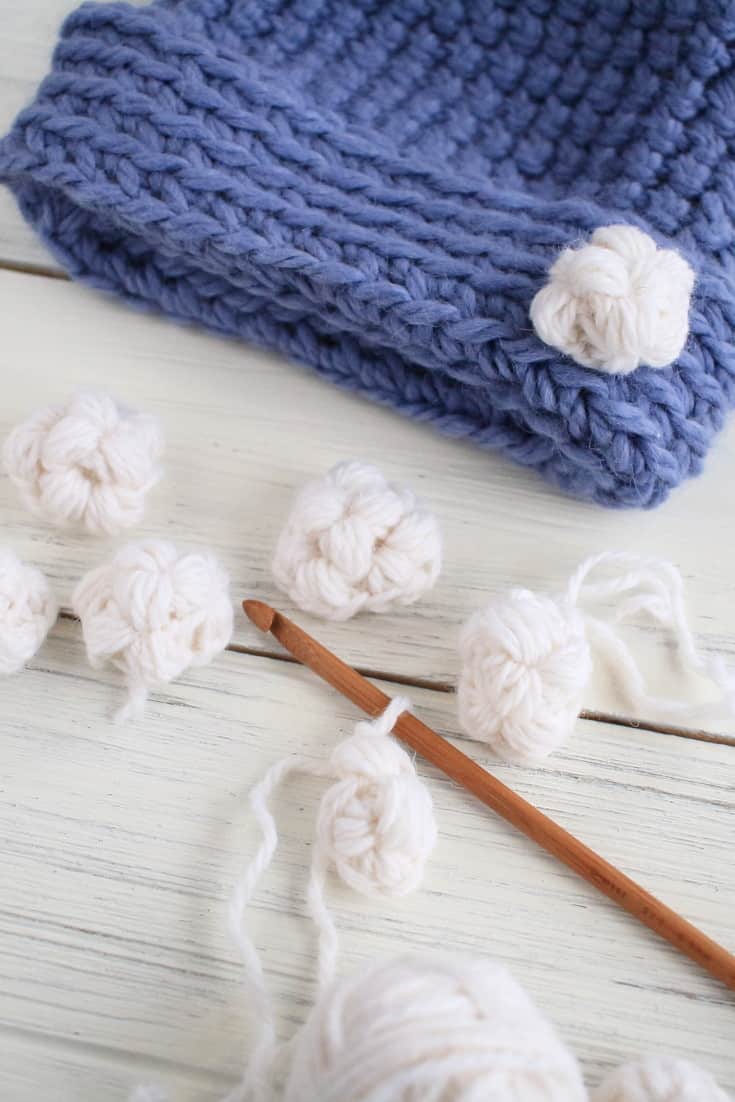 Size:
Diameter: 2 in (5 cm)
Materials:
Worsted weight yarn, organic cotton or wool yarn used in picture, but any worsted weight yarn will work.
Crochet hook: Size I/9 (5.5 mm)
Skill Level: Easy
Pattern Notes
The yarn used for these items contains natural fiber and requires special laundering. Please read yarn labels and follow directions to maintain the life of your crochet work.
Snowball will "puff" or slightly curl or pull into itself as you crochet second round, creating a two dimensional motif.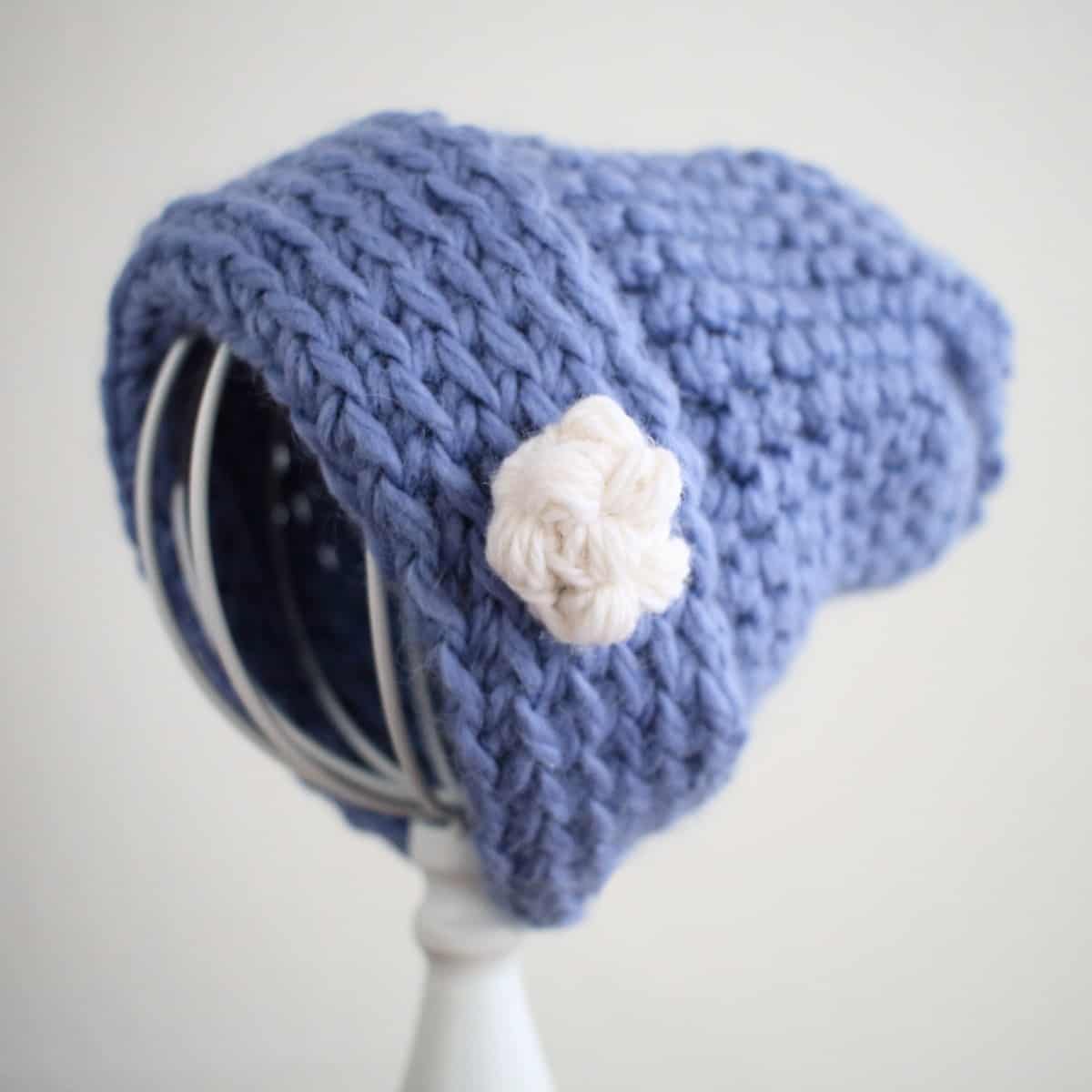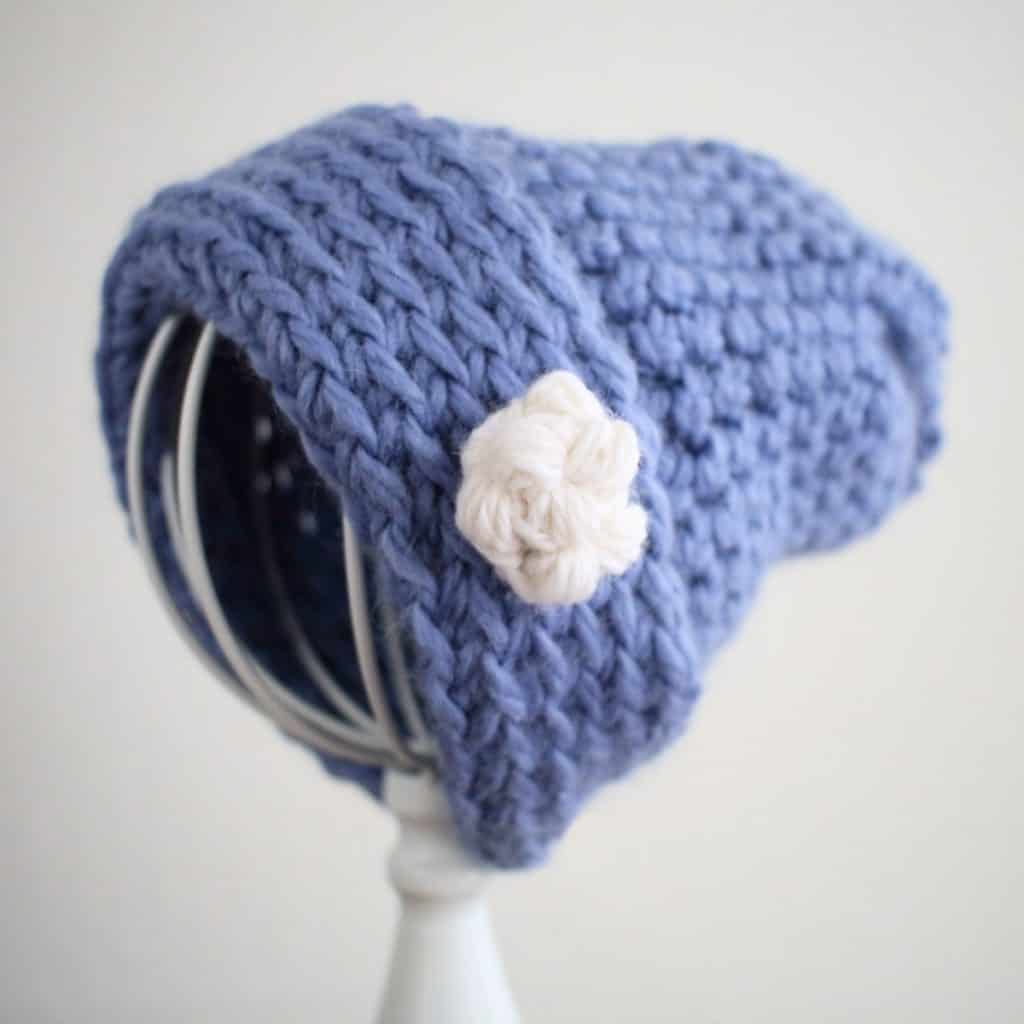 Special Stitches
Altered Bean Stitch / Puff Stitch:
Insert hook in stitch, yarn over and pull through, *yarn over, insert hook in same stitch, pull through, repeat from * 2 more times, yarn over, pull through 8 loops on hook, chain 1 (to lock stitch). Skip 1 stitch immediately following bean stitch. This will equal two stitches in pattern.
How to Crochet A Snowball
Directions
Loosely chain 3, slip stitch into third chain from hook to join.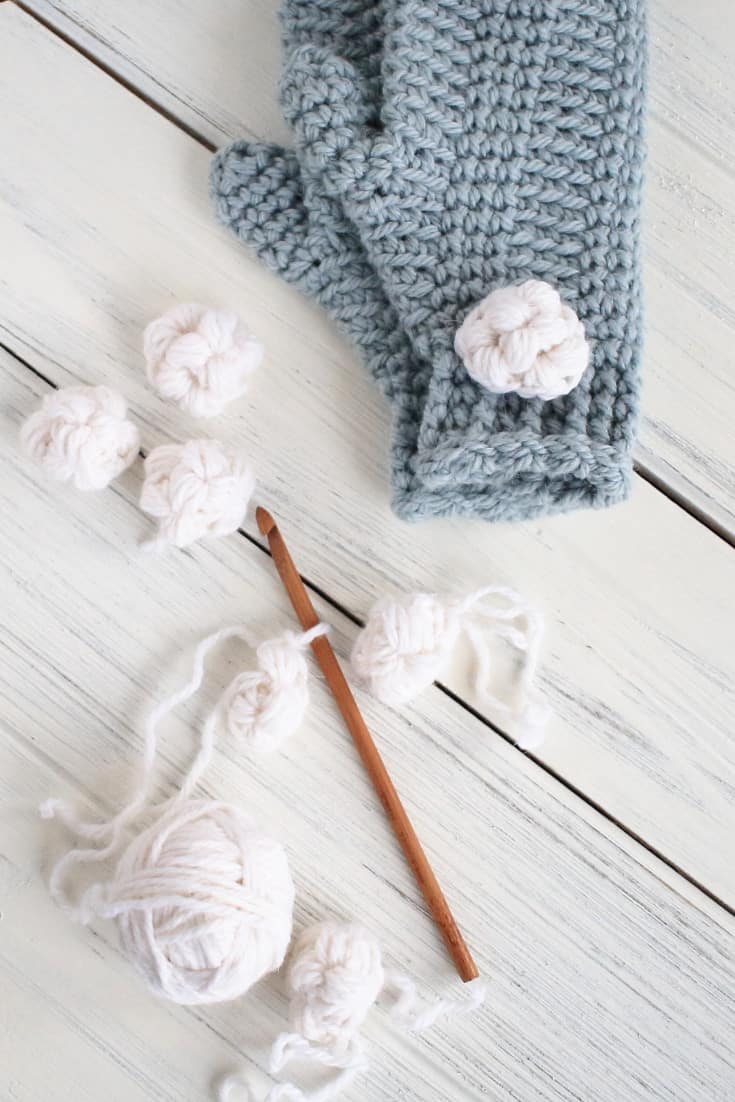 Round 1:
*Altered bean stitch into center of chain circle, repeat from * 2 more times, do not slip stitch to join round (3 beans).
Round 2:
*Altered bean stitch twice into first bean stitch from round below, repeat from * 2 more times as you turn the piece, slip stitch into second stitch of round to join (6 beans).
Fasten off.
Finishing:
Weave in ends.
Like this pattern? Share more photos on Pinterest. Or check out our other crochet motifs.