This post may contain affiliate links. As an Amazon and Awin Associate I earn from qualifying purchases. More info
here.
These 12 wow-worthy men's beanie crochet patterns are perfect for a gift or for yourself, to keep that dude-noggin' warm!
When it comes to the winter months, nothing beats wearing a cozy beanie hat. If you are anything like us, as soon as it is Autumn, you reach for all of the crochet accessories to keep you warm when you leave the home.
While you can purchase men's beanies, there is nothing quite like wearing one that has been handmade.
In addition to this, they make for great gifts to give around the festive period. Homemade beanies tend to feel a lot softer and less scratchy than ones bought at a clothes store, too!
We have compiled a list of the best men's beanie crochet patterns. These all vary slightly in style, and are very comfortable to wear. They are also straightforward to follow and easy to access, which is useful!
But, before you rush off and find a pattern to make, be sure to pin this to your favorite crochet crafts board on Pinterest so you can find it again later when you're ready for your next project!
12 Wow-Worthy Men's Beanie Crochet Patterns
Salt of the Earth Beanie
The first crochet pattern is a fairly simple one, but we think that the color is great for the autumn and winter months. The crochet pattern is very inexpensive, and is available via a digital download file. The file is 1 PDF, and it can be instantly downloaded when you have purchased the pattern.
All of the stitches featured in the pattern are simple, and you will need to use worsted weight yarn. The crochet hook size needed is H, and this design does not take too long to create. It is an easy-to-read, step-by-step guide, and it is around 20 inches (ca. 51 cm) in its circumference.
Source: Etsy
Ribbed Wonder Hat Pattern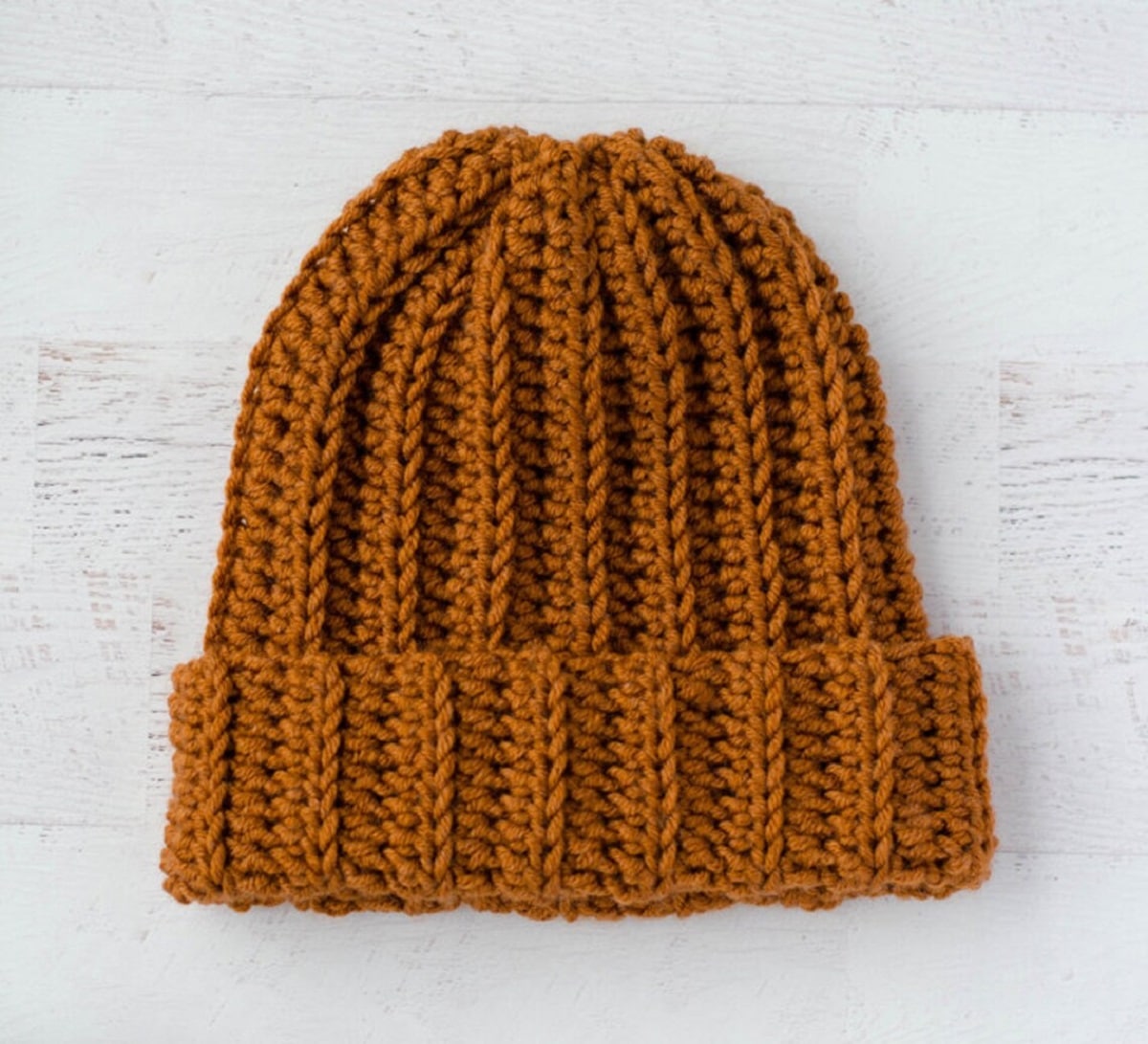 As the name of this hat suggests, it is an easy crochet hat pattern to follow. It is reasonably priced, and the design is great. It is chunky, cozy, and will keep you warm during the winter months. The bottom of the hat can be folded up once, and it looks fantastic.
This beanie hat resembles one you may find at a clothes store, but has been handmade, and is made with super soft materials. The hat is around 23 inches (0.58 m) in size, and is 13 inches (ca. 33 cm) tall without turning over the cuffed edge.
The design is instantly downloadable when you pay for the pattern, and it is one that was featured on Crochet 365 Knit. It is a popular choice, for a good reason, and the color featured in the design is perfect for fall.
Source: Etsy
Wanderlust Men's Beanie Crochet Pattern
A fantastically detailed design for a men's beanie, this almost has no right looking so fun and cool – it's just a hat! But in all seriousness, this pattern for a men's hat is downright beautiful.
Source: Kristen Holloway Designs
Men's Classic Beanie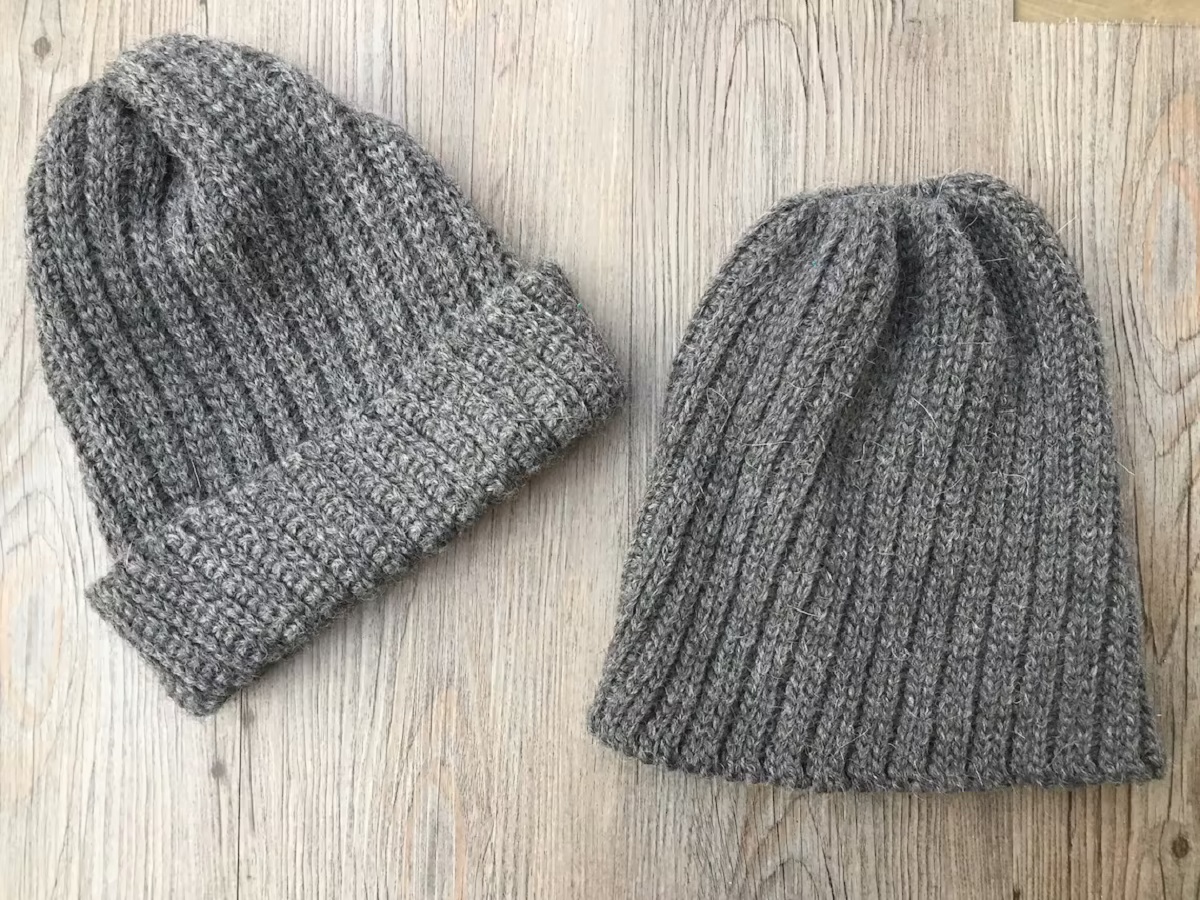 This is another great men's crochet hat pattern that is worth considering. It is one of the cheapest options we have featured. (foreign pharmacy online) While it looks fairly simplistic, it is everything you could want and need from a beanie. The edges can be folded up or down to suit whichever style you prefer.
While the design uses gray materials, you can use any color you prefer. The design is downloaded digitally once you have paid for it, and it comes in a useful PDF file. The pattern itself is fairly simplistic and not too overcomplicated. There are also two different variations you can follow, depending on your personal preference.
What is great about this design is that it looks like a knitted beanie, but it is actually a crochet pattern. The creator of this pattern also offers free designs on her blog too, which is a lovely addition to purchasing this pattern.
Source: Etsy
Crochet Pattern For Men's Slouchy Hat
This pattern is slightly more expensive in comparison to some of the other ones we have featured. However, it is still fantastic value for the money, and is not overly expensive to purchase on the whole.
The file is a digital download available after purchase, and the instructions of how to make this beanie are set out well. As this is not an easy pattern, it is perhaps better suited to those who are confident with crocheting.
The design has a slouchy feel to it, and is very soft. It is partially flat, which helps with the slouchy look and feel of it. The pattern instructions are written in English, and there are also photos you can follow too.
Source: Etsy
Ripple Beanie Men's Hat Pattern
Such a fun and easy pattern, this ripple hat is as cool on as it is to make. Just long enough to cover your ears and not too bulky at all, this pattern is great for Fall.
Source: Crochet Therapy
Fox Trail Beanie Men's Crochet Beanie Pattern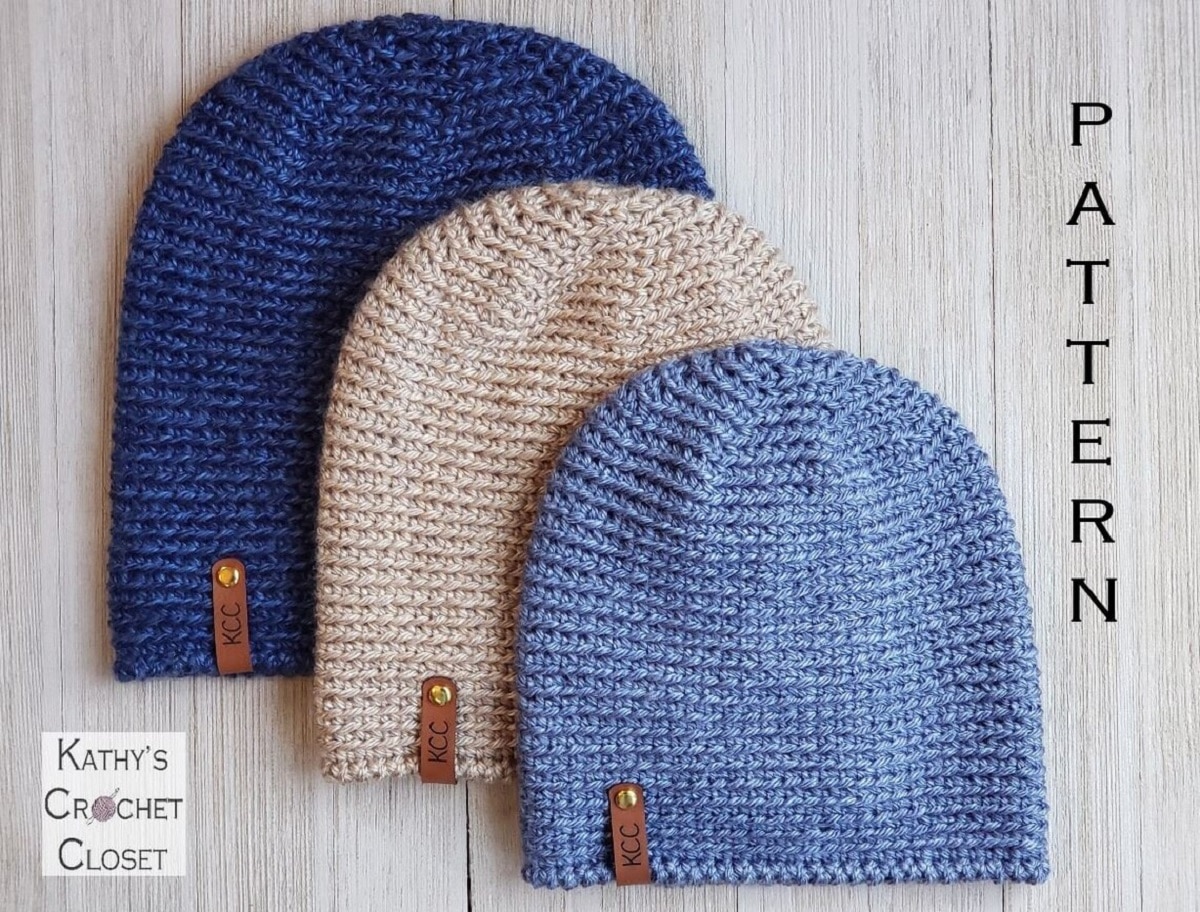 If you are looking for a crochet design that looks more upmarket and smart, this is a great option to consider. What is great about this design is that it comes with a branding to make the hat stand out.
When it comes to the materials you need, it is recommended to use worsted weight size 4 yarn, as this suits the pattern best. You will also need to use stitch markers.
This PDF pattern is easy to follow, and is not overly complicated. However, it would be useful to have some background knowledge on crocheting before attempting these designs.
It is a reasonably priced design, and you are not limited in the different colors you can choose. It can be worn in two different ways, and while it is marketed as a man's hat, it is unisex. You can also adjust the design so that it is suitable for children too, which is useful.
Source: Etsy
Men's Beanie Crochet Pattern

Last, but certainly not least, we have this fantastic crochet pattern. Out of all of the designs featured, this is one of the coziest. It is thick and comfortable, and you can choose to add a metal logo to the front of it too, to make it look branded.
This is another inexpensive option to consider, and the downloadable pattern is really accessible. It is not overly complicated to follow, and the instructions are set out clearly. You can adjust the size of the hat to suit the person's head, and it can also be made smaller for children and teens too.
You can use any color material, depending on personal preference. It is recommended that you use Paton's Classic Wool Worsted. However, you can use any type of worsted weight yarn, depending on what you have available.
Source: Etsy
Slouchy Hat Crochet Pattern
This Slouchy Hat crochet pattern is a fantastic pattern that incorporates various simple stitches to create a distinct look and texture. Ideal for all skill levels, this hat pattern can be made in a variety of different sizes making it a great project for any age.
This pattern has been tested by experienced crocheters so you can be assured that you'll get the best results.
Source: Etsy
Men's Hat And Scarf Set Crochet Pattern
For those who want a men's hat pattern that is available in a variety of sizes then this is the perfect pattern for you.
Incredibly easy to make with instructions that can be followed by all skill levels complete with photographs that provide a visual aid, this pattern is perfect for those who can crochet flat and in the round and want to put their skills to the test.
The pattern is provided in English and uses US terminology.
Source: Etsy
Crochet Beanie Hat
This easy crochet pattern is great for those who are able to complete a single crochet stitch, half double crochet, and crochet back loop only to create this beautiful fishermen ribbed hat.
With multiple sizes available to make, this is a great pattern to have in your collection as you can customize it by using different colors. The pattern is available in English and incorporates US terminology making it ideal for those who want to improve their pattern reading skills.
Source: Etsy
Summary
We hope that you have found a men's beanie crochet pattern you want to try thanks to this article. As you can see, there is a good amount of options to choose from, depending on your personal preferences. You can also experiment with the different types of wool you use.
Which crochet pattern are you going to try first?